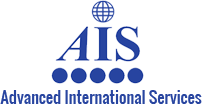 Job description: Expediting Operations – Intern
The Expediting Operations Intern will be responsible for proactively reviewing and expediting international purchase orders in an efficient, error-free manner. The Expediting position is the first level of contact with customer vendors and AIS sub-contractors. The position will learn and is expected to become proficient with and act upon all sales delivery terms of purchase order, packing lists and other trade documents and related written communications accurately. Interns can expect to receive hands-on experience in various facets of the International freight forwarding and shipping business. Individual and specific job assignments will vary and may be temporary in nature.
Currently this position is a hybrid position with time spent working at the office, warehouse and remotely from home.
Estimated duration – June 2021 – August 2021
Hours are dependent on work load and performance primarily based on normal business hours of Monday – Friday / 8am-5pm
Unpaid Internship to start with potential to move into Part Time or Full Time Employment depending on performance and work requirements.
Please Note: This job description is not intended to be a complete list of all responsibilities, duties or skills. Due to the various requirements of this industry, this position is subject to review and change to a related position at any time as the need or the intern's capabilities dictate.
Capabilities:
Proficient with basic data input, computing software including the Microsoft Office applications and particularly Microsoft Excel.
Positive attitude with clear communication skills amongst staff, vendors and customers at all levels.
Work effectively in a team environment and efficiently with a consistent workflow.
Self-starter, proactive and strong work ethic with minimal supervision under deadlines.
Essential Job Functions:
Use analytical skills for reviewing and verifying data related to Purchase orders, Customer Invoices and shipment progress.
Data entry of orders and shipping details into a web tracking system. (Training provided)
Capable to communicate and coordinate with various vendors and subcontractors.
Qualifications:
Preferred student of International Logistics Supply Chain / International Business curriculum.
Self-motivated and able to work independently in a fast-paced, multi-tasking environment.
Excellent time management skills.
Ability to take initiative as well as make quick decisions.
Computer and internet access available to perform in a work from home environment.
Preferred Languages: English and Spanish (Spanish Speaking is preferred but not necessary)
If you are qualified and interested, please call (281) 441-4333 or email matthew@advancedintl.com. Please feel free to forward or share this posting to anyone that may be interested in applying.